Brigadier Tony Faith CBE (Chair)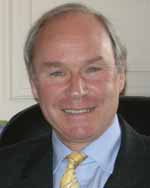 After a full career in the Army, Tony was selected in 2008 as the Under-Treasurer (Chief Executive) of the Honourable Society of Gray's Inn, one of the Inns of Court. In this appointment, he was closely involved in regulatory and general policy issues as they affected the barristers' profession including a comprehensive review of the Bar Tribunal Service. He retired from Gray's in 2016 and was made an Honorary Bencher. He is now the Chairman of a Commonwealth Charity based in London – the Victoria League for Commonwealth Friendship; Chairman of the Professional Conduct Committee of the Chartered Association of Building Engineers and a Trustee of a Royal British Legion Care Home in Ripon.
James Wakefield (Deputy Chair)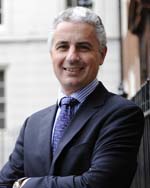 James originally qualified at the Bar and went on to focus on professional education and executive leadership of charitable professional bodies, including Chairing a University Appeals Panel and taking oversight of the Bar Tribunal and Adjudication Service. He has worked closely with organisations such as the Bar Standards Board, Solicitors Regulation Authority and Quality Assurance Agency and has extensive experience of setting up new professional institutions, including establishing the Council of the Inns of Court as a charity.
Peter Marsden (SRP Licensor Representative)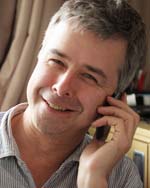 Peter is a Fellow and Past President of SRP and has extensive experience in the governance of the Society. He holds CRadP status and currently sits on the Board of RPA2000 and is an RPA and RWA assessor plus recognised as a MPE. He was Chair of the SRP Professional Accreditation Working Group, is currently Chair of the SRP Governance Committee, and represented SRP in collaborating with other professional bodies on developing oversight of Radiation Expert recognition.
Alison Holburt (SRP Licensor Representative for liaison with Partner Societies)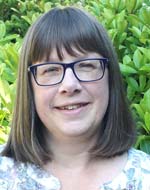 Alison holds CRadP status and has over 30 years' experience working in radiological protection in the nuclear industry, providing both practical radiological protection advice to significant alpha and beta-gamma plants and in the implementation of radiological protection legislation and standards. This has included developing and delivering training for RPAs and other safety professionals, participating as part of the emergency duty team and also contributing to the IAEA work on disused sources as the UK representative.
Paul Jarvis (SRP Licensee Representative)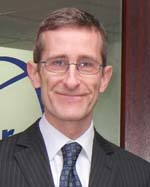 Paul has 30 years' experience in radiological protection and nuclear safety case management. After taking redundancy in 2017, Paul set up his own company and is now providing a consultancy service to nuclear site licensees, consultancies, schools and colleges. Paul previously supported SRP as Secretary of their Membership Committee, membership of SRP's Governance Committee and as an RPA and RWA assessor through RPA2000. Paul has been involved in CRadP CPD audits and chaired the 2018 audit. Paul is a Fellow of SRP and also holds CRadP status.
Shaun Marriott (SRP Licensee Representative)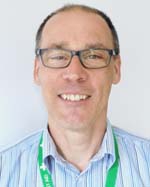 Shaun been involved in the radiation industry for over 20 years and has significant experience in instrument design, maintenance and testing, currently holding the role of Qualified Person. He is the Secretary for the Metrology & Measurement Science Committee , working towards the dissemination of best metrology practices. In addition to this he is part of the MoD Radiation Calibration Qualified Persons committee. Shaun has extensive knowledge in radiation metrology, the training required for these professionals and the challenges faced in terms of professional recognition in this field.
Roger Wilson (SRP Licensee Representative)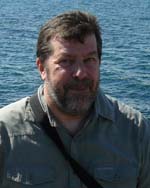 Roger has over 35 years' experience in both operational and environmental health physics, 14 years' experience as a Nuclear Site regulator with SEPA and is now working for a nuclear industry contractor. He been an active member of the SRP Qualifications and Professional Standards Committee, promoting the broadening of professional recognition within radiation protection.
Members of the Radiation Protection Council can be contacted via admin@ukrpc.org.uk